About Candie
Candie Fisher specializes in working with companies of all sizes to attract, hire and engage talent.  A marketer at heart, she applies the fundamentals of marketing to amplify the recruiting and hiring process.  She loves working with growing companies and has successfully partnered with scrappy, resource-challenged startup environments to scale their teams, structure and process while retaining the core of their values and culture. She helps companies going through growth, change or transformation with their people strategy, process and development.  Her past experience includes:
Partner at Notogroup Executive Search, driving change initiatives, advising leaders and bringing outstanding talent to drive mission focused organizations
CEO of Head Rush Technologies, creating culture, collaboration and accountability in a quickly growing and changing environment. $10m global industry disruptor - 25 employees

Top 1% of leadership steering Continental Airlines' transformation from "worst to first," then leading her team through 9/11 and several sales organization restructures. $10B global leader – 50,000 employees

Transformed Frontier Airlines sales organization to top performance among low cost carriers. $1B national challenger brand – 5,000 employees
Candie Fisher has led organizational change both through exponential growth and times of global crisis. She has a unique lens, having been in the trenches as a functional leader, not just viewing from the sidelines. Candie has the ability to assess, diagnose and recommend a path forward for diverse challenges in teams and organizations.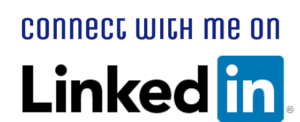 Candie earned an MBA in Marketing and Finance from the Joseph M. Katz Graduate School of Business at University of Pittsburgh and a BA in Economics and Political Science from University of Rochester.  She is an avid volunteer, working with organizations including Meals on Wheels, Camber Outdoors, Junior Achievement and Share Our Strength | No Kid Hungry.  She is also a Mentor at the Leeds School of Business, University of Colorado Boulder and has taught Business Communications at the college level.
Candie has served as a board member with the Climbing Wall Association, a Trustee with the Meeting Professionals International Foundation and as the Vice Chair of the Greater Houston Convention and Visitors Bureau/Visit Houston Board.
Candie lives in Boulder, Colorado with her family and works with clients nationwide.
Work with Candie
Schedule a complimentary initial 30 minute strategy session.